Angry Open 2017
Thank you for joining us at the 2017 Angry Open. We had nearly 100 golfers!
24 had their skin screened

7 will need biopsies

4 referrals

2 surgery recommended
Thousands of dollars were raised. The funds generated @ our Angry Open will be used for 2018 Clearwater High School Scholarship & our annual donation to Moffitt to further melanoma research.
"Tomorrow belongs to those who hear it coming." –David Bowie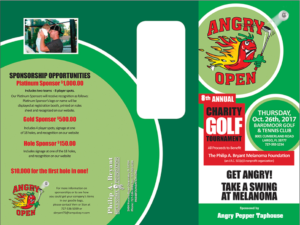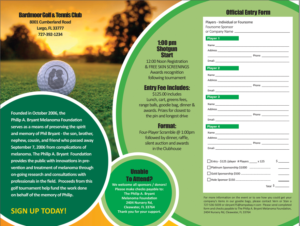 Event details
LOCATION: Bardmoor Golf & Tennis Club
VENUE: Bardmoor Golf & Tennis Club
START DATE: October 26th, 2017
END DATE: October 26th, 2017