PhilPhest 2016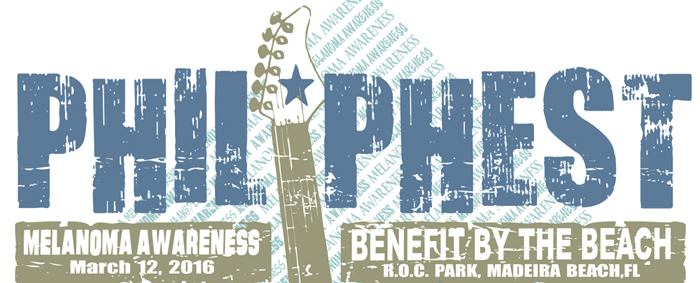 10th Annual Phil Phest. Such a great day!
Beautiful weather, good crowds, great music, & fun had by all!
Thanks to all who were able to come out & enjoy the day with us!
Sure wouldn't have been able to pull this off without the support of our dedicated volunteers, as well as, our family & friends.
Skin Screening Totals:
Screened: 236
Biopsies recommended: 64
Referrals: 92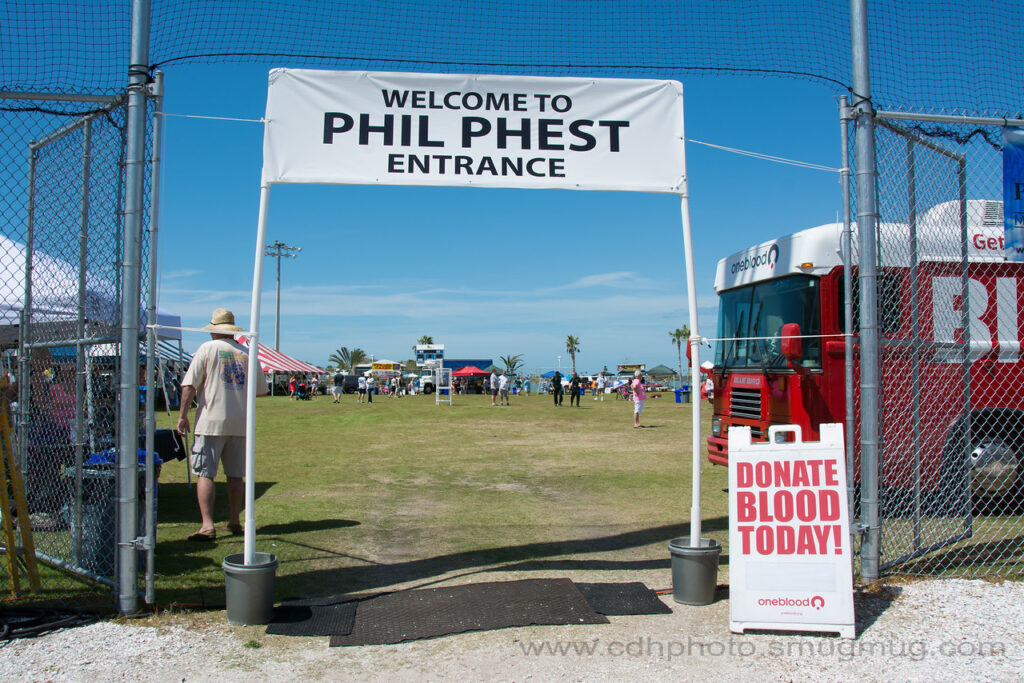 Phenomenal photography by Clarissa Hughes!
---
10th Annual Phil Phest
Melanoma Awareness Festival
Sat. 3/12/16
11am – 10pm
We've moved!
Our new location:
Remember Our Children (R.O.C.) Park
200 Rex Place
Madeira Beach, FL 33708
Admission is free.
Donations are appreciated & will benefit the Philip A. Bryant Melanoma Foundation
Free Skin Screening 11am – 6pm
Here's our phenomenal line-up:
Kevin Toon 12n – 1p
Kevin has been playing the Gulf Beaches and beyond for over 35 years. With his guitar playing and singing of songs covering many decades, Kevin will be right at home kicking off the live music at 12 noon.
John-Robert Rimel 1:15p – 2:15p
John-Robert Rimel is making his 2nd appearance at Phil Phest. He is an upcoming young and talented singer from Virginia currently making waves around the country with his amazing sultry voice and guitar playing. John-Robert takes the stage at 1:15p
That Pack 2:45p – 3:45p
A group of highly seasoned musicians … playing old Jazz standards with a very unique contemporary feel. 2:45pm
Holey Miss Moley 4:30p – 6p
Holey Miss Moley is a nine piece Funk-Flavored Rock-Soul Infused Groove Factory based out of West Central Florida. Their high-energy sound is reminiscent of old school 70's funk melded with elements of Disco, Jazz, Soul and Hip-hop. 4:30p
Pirate Flag 6:30p-8pm
Pirate Flag is the premiere touring Kenny Chesney Tribute Band in the U.S. The six accomplished musicians of Pirate Flag pay tribute to Kenny Chesney's music, performing his music from the original recordings. Pirate Flag recreates Kenny's concerts, playing all of his hits you know and love.
The Greg Billings Band 8:30p – 10p
A continuation of a phenomenon that began 4 decades ago. The quintessential frontman has always surrounded himself with talented musicians and generated countless songs of great Florida rock-n-roll. Once again, the GBB will headline and take the stage at 8:30pm
Raffles & Silent Auction
Kids Activities
Caricatures
Cash or check only, please
Always looking for volunteers. http://www.signupgenius.com/go/30e0f44adae28a7f49-volunteers
Looking forward to it!
Stan & Veronica Bryant
Philip A. Bryant Melanoma Foundation
www.pab40foundation.org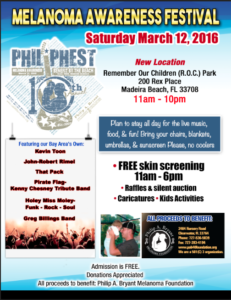 Event Photos
Event details
LOCATION: 200 Rex Place
VENUE: ROC (Remember Our Children) Park - Madeira Beach
START DATE: March 12th, 2016
TIME: 11:00am
END DATE: March 12th, 2016