AVP/FIVB Volleyball Tournament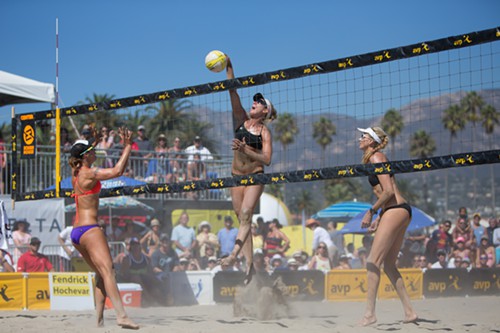 From Peggy Ramsberger:
She has asked Phil's Foundation to work the beer truck @ their event. We would work for tips 😉
We are expecting 5k in attendance for Saturday and Sunday at and fewer during the week.
We are looking for beer sales Friday through Sunday only.
Event Details 
The 2015 FIVB St. Pete Grand Slam will bring world-class beach volleyball to downtown St. Petersburg in Spa Beach Park from June 15 to June 21. The Grand Slam is a part of the prestigious FIVB Beach Volleyball World Tour and serves as a qualification event for the 2016 Olympics. Top Olympic hopefuls from 20+ countries will battle it out on the sand for $800,000 in prize money and points towards their Olympic Ranking. In addition to the world's best beach volleyball talent, this ultimate beach festival will feature interactive activations, music, food, and more.
General admission is FREE and premium seating packages will be available soon for fans seeking the ultimate beach volleyball experience! For full event details visit the official FIVB website.
Event details
LOCATION: Spa Beach Park, St. Petersburg FL
START DATE: July 17th, 2015
END DATE: July 21st, 2015