2014 Girls Night To Give
Girls Night To Give held a fund raiser for us @ Spencer Dermatology.
GNTG is an on-going event program designed to benefit a variety of Tampa Bay area charitable organizations focused on women & children.
Since 2007, their fundraising goals have been achieved by hosting social events & collecting a donation. The events are women-centered & designed to be casual, accessible, & affordable.
$1,338 was donated to Phil's Foundation! Special thanks to Megan Fetter for putting this together.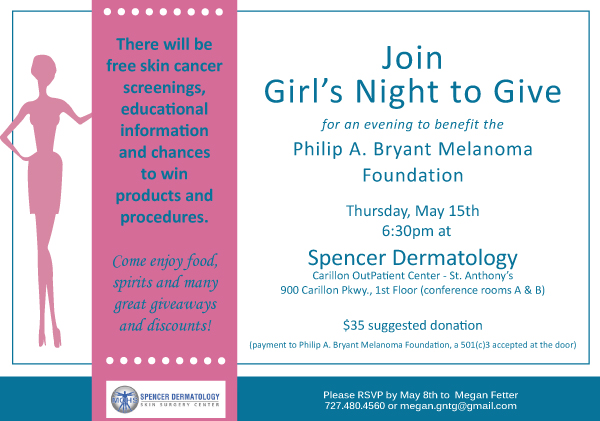 Event Photos
Event details
LOCATION: 900 Carillon Parkway, First Floor
VENUE: Spencer Dermatology
START DATE: May 15th, 2014
TIME: 6:30pm