Make a Difference, Donate Today
The Philip A. Bryant Melanoma Foundation
Founded in October 2006, the Philip A. Bryant Melanoma Foundation serves as a means of preserving the spirit and memory of Phil Bryant the son, brother, nephew, cousin, and friend who passed away on September 7, 2006 from complications of melanoma.
The concept of an enduring remembrance through community service was created by Phil's parents, Stan and Veronica Bryant, who courageously serve as President and Vice President of the Foundation. Within the Foundation are individual committees largely comprised of extended family, friends, and supportive volunteers who find comfort through service to the community in Phil's name. Read Phil's story.
Meetings are held to discuss fundraisers, melanoma awareness activities, and plans for future projects as members share in each other's company over dinner.
The Foundation graciously welcomes both additional support from interested individuals and the commitment of sponsors/donors to fund Foundation endeavors to continue this mission of love.
2022 Clearwater High School Scholarship Recipient: Aiden Bell and Aidan MacLean.
Stan and Vern of the Phil's Foundation presented the scholarships to Aiden Bell and Aidan MacLean. A. Bell will be attending McDaniel College this fall and majoring in criminal justice. A. MacLean will be attending Tufts University this fall and majoring in environmental science. Learn more.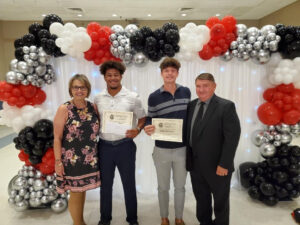 Pictured (L-R): Vern Bryant, Aiden Bell, Aidan MacLean, Stan Bryant
The 2021 Angry Open was a great success! Thank you.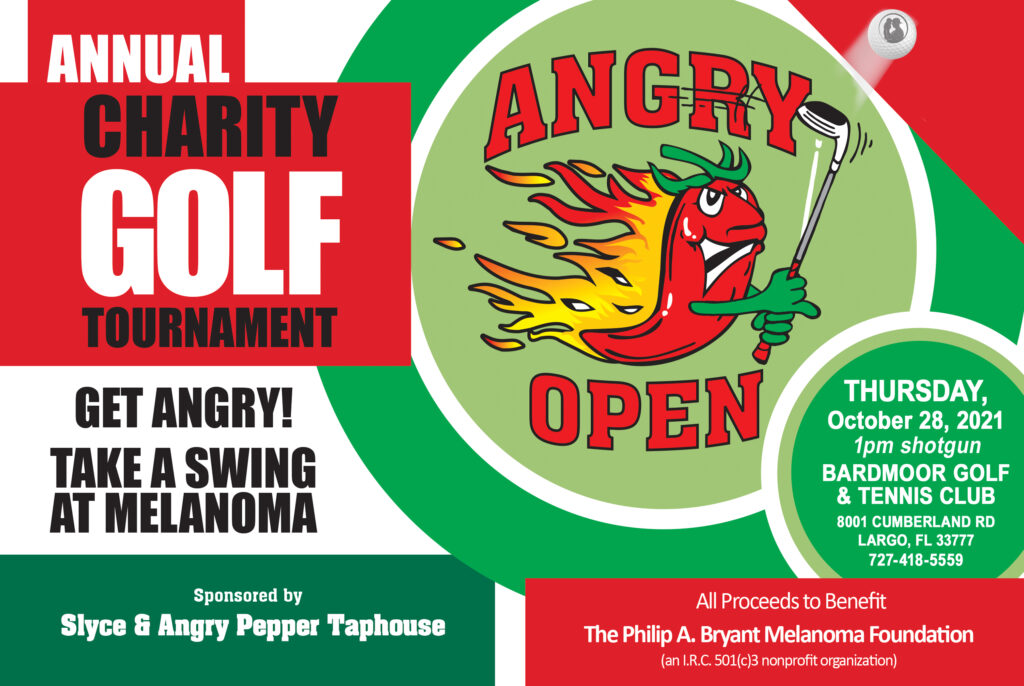 Admiral Farragut Academy Sun Shades
We are thrilled to have installed a sun shade bench at Admiral Farragut Academy so everyone can take a break from the sun.
Latest Videos
Local News Report on Angry Open
Philip A. Bryant Foundation uses golf to honor son. The 10th Annual Angry Open will help fight melanoma.
Local News Report on Philip A Bryant
Philip A. Bryant lost his life at age 23. He was diagnosed with stage 4 melanoma. We want to bring awareness to this disease, hope, to help find a cure, express the importance of early detection, prevention, and to help keep his memory alive while helping save other lives.